The Nashville Real Estate market is among the top 5 hottest markets in the country and there are quite a few good reasons why people love it here.
Top 5 Reasons Nashville Real Estate is Booming
1. Healthcare
Home to an unparalleled diversity of healthcare companies, Nashville is known as the Healthcare Industry Capital. The Nashville health care industry contributes an overall economic benefit of $38.8 billion and more than 250,000 jobs to the local economy annually. As this industry grows and flourishes, so does our Nashville real estate market.
2. Music
In the 1950's, Nashville's "Music Row" became the place to be for top name recording acts from Johnny Cash to Elvis, Bob Dylan to The Everley Brothers. Today, country music is still the first love of Music City, but this town is also alive with a variety of music styles including Rock, Folk, Americana, Jazz, and Blues. Each year, the music industry attracts thousands of singers, songwriters, and musicians along with those who work behind the scenes in PR, booking, tour coordination, recording producers and engineers, and much more… With such a lively music scene, Nashville also attracts music fans who want to have great music in their daily lives. From live entertainment at the airport to street musicians waiting to be discovered, people who love music, love living in Music City.
3. Proximity
After years of living in New York City and Los Angeles, I have to say that LOCATION is one of the biggest bonuses of living in Nashville. Check out this mileage chart to see just how centrally located we are…
Nashville to Chicago – 472 miles
Nashville to Louisville – 175 miles
Nashville to Indianapolis – 289 miles
Nashville to Charlotte – 407 miles
Nashville to Washington DC – 664 miles
Nashville to Knoxville – 160 miles
Nashville to Atlanta – 214 miles
Nashville to Orlando – 682 miles
Nashville to New Orleans – 527 miles
Nashville to Memphis – 211 miles
With an excellent International Airport (we're a focus city for Southwest Airlines) you really can't beat Nashville for easy access to get wherever you want to go.
4. Quality of Life
If you ask people what they love the most about Nashville, the things on this list are what you will hear… My blog here at Everybody Loves Nashville is all about the awesome things to do in this town and I hope you'll join my Monthly Newsletter List so you can stay up-to-date with the latest.
Great outdoor activities including hiking, biking, kyacking… air quality, walkable neighborhoods, great coffee, trendy restaurants, greenways,  hiking trails, awesome hockey team, 
I know. This sounds pretty silly, but some cities are just cooler than others! Nashville's coolness factor has gone up as we continue to get an influx of creatives, entrepreneurs, artists, and innovators. The housing market offer historic properties renovated to their original splendor and spectacular new construction designs.
5. No Income Taxes
Let's face it, this is a big one, especially for those who are in the higher income brackets. We do pay taxes on dividends and income from investments, but the fact that Tennessee has the 6th lowest income burden in the U.S. is a huge selling point.
With all this influx of new residents,  I love writing this blog, but the way I feed my (constantly) hungry kiddos is my full-time passion for Nashville Real Estate.  If considering buying or selling a home, let's chat and figure out if I can help you! Call me at (615) 500-9513.
Search the Nashville MLS
Maybe you're not ready to buy or sell but would like to have access to the MLS so that you can stay up-to-date with home prices in your area? Would you like to know what your home is worth and find out exactly what they're asking on that home for sale down the street? I can set you up on an amazing app that will let you search real-time MLS listings at your leisure. Call me at (615) 500-9513.
Buying or Selling In Nashville
I have a passion for this great city of Nashville and it's surrounding areas. My knowledge of school districts, traffic, recreational activities, arts, and Nashville business allow me to help my clients find the perfect properties to fit their lifestyle needs. Whether you're buying your first home, looking for an Air B&B or rental property investment, seeking a commercial space for your business, upgrading to your dream home, or relocating from another city, you've got a friend in real estate. My knowledge of the area, attention to detail, and negotiating skills help to make your transaction smooth and worry free. We might even have FUN!
My number is (615) 500-9513 and I look forward to speaking with you…
Sincerely,
Sarah Jane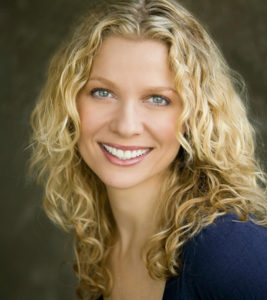 Mobile – (615) 500-9513
Office – (615) 383-6964
Proudly Affiliated with Village Real Estate Services
2206 21st Ave South, Nashville, TN 37212