If you're looking for the luxury condo lifestyle, The Gulch Nashville Real Estate has many great options. Located in the southwest corner of Nashville's business district, this neighborhood has seen a tremendous amount of new construction that is reshaping the Nashville skyline.
The Icon, Terrazzo, and Velocity are just three of the flagship buildings and each offers an array of impressive amenities from balcony views of downtown Nashville to spectacular rooftop terraces and swimming pools. Walk outside your door to some of the best music, food, shopping, and entertainment that Nashville has to offer.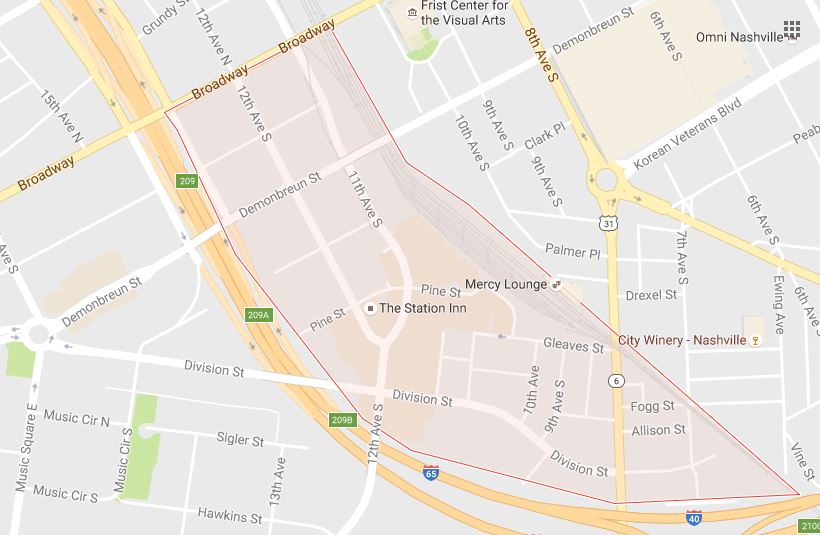 If  you'd like to explore your options for The Gulch Nashville Real Estate, give me a call at (615) 500-9513. I'd love to show you what's currently on the market and also fill you in on upcoming projects in the works.
My favorite spots in The Gulch Nashville
Sambuca
This elegant supper club has live music 7 nights a week, and it's the perfect choice for those who want to hear some of the incredible (non-country) musical talent this town has to offer. Get a table in their dining room for dinner or grab a drink at the bar while you enjoy great bands in the genres of Jazz, Blues, and Rock. The decor is elegant, the prices are moderate, and the music is always top-notch. Visit the website for a full schedule of the musical acts for each night.
Two Old Hippies

This is one of my favorite shops in Nashville. They sell super hip women's and men's clothing with an eclectic style that you can't find anywhere else. I also love their unique collection of gift and accessory items and as well as a stunning collection of premium acoustic stringed instruments built by some of the most popular artisans in the world. In the back, they even have a stage with live music on a nightly basis. I LOVE this store! www.twooldhippies.com
The Station Inn
Nestled amidst the modern high rise condos lies a small stone building that has been the home of authentic bluegrass and roots music since 1974. The Station Inn is a must for lovers of traditional country and roots music with shows nightly at 9pm. If you want to join in the fun, they have a jam on Sundays. Get details at StationInn.com.
Bar Louie
This spacious watering hole is a bustling meeting spot located on the first floor of the Velocity building in The Gulch. The food is casual, the drinks are plentiful, and the indoor and outdoor seating is comfortable. Don't miss their great Monday-Friday Happy Hour! Visit the website for more info.
Yazoo Brewing Company
This local company started in 2003 and has become a popular Nashville choice for craft beer lovers. Their brewery is located on Division in the Gulch, and I suggest you stop by their taproom and take a tour. They allow walk-ups but it's best to book online at www.YazooBrew.com.
Biscuit Love
This place always has a line, but it moves quickly and the food will not disappoint. It started out as a food truck and has become an incredibly popular spot in the Nashville food scene. I love "John's Ham Bar" which is a sampling of regional hams served with beaten biscuits, hot honey, and pimento cheese. I also can't get enough of the Brussel Sprout Salad. If you're with friends, you have to share and order of Bonuts. What a bonut? Well, it's fried biscuit dough with lemon mascarpone and blueberry compote. I know… Yum! Add in a good selection of craft beer and cocktails, and you can see why this is one of the hottest brunches in Nashville. Visit biscuitlove.com