1. Get Representation
The first step in my Everybody Loves Nashville Selling Guide is is to hire a licensed REALTOR to represent you in the selling process. Only 8% of homes are sold by the owner and there are several reasons that working with a real estate professional pays for itself (and then some…)
Time

– Selling a home takes a lot of time and much more work than you think. As your realtor, I will lessen your workload and help you get your home sold for the most money with the least amount of hassle.

Knowledge of Neighborhood Trends

– Research and attention to detail are key here. Working with a realtor who knows the the trends in your neighborhood is crucial to pricing success.

Negotiating Skills

– The purchase and sale agreement involves contingencies, pricing, and the timeline for the sale. Through offers and counter offers, it's a great asset to have a professional on YOUR side of the negotiation table.

Coordination

– There are many steps from listing to closing and a good realtor will keep things on schedule and deal with any issues that arise in the transaction process.

Marketing

– Last but certainly not least, marketing matters. When I get a listing, I use my skills and resources to market your property and mobilize the entire real estate community to bring in prospective buyers.
If you're thinking of selling your home, I'd love to help you get the most money possible with an easy, smooth transaction. Call me at (615) 500-9513 to set up a Listing Appointment.
2. Staging and Presentation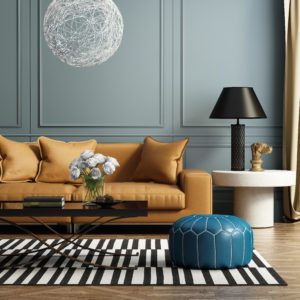 Staging is the process of making your home as appealing as possible to prospective buyers. Simple adjustments can make a big difference in whether or not your home sells quickly or sits on the market for months with no action. You can choose to work with a professional stager who furnishes your home with stylish, contemporary furniture and accessories, and this can really pay off in the end. I'm happy to refer you to some top-notch home stagers in the Nashville area.
For those who choose not to use professional staging, you must do a little staging of your own. Pictures will be very important in the selling process, but pics are only as good as the subject matter. Buyers are often turned off by clutter and decorative elements that could have been easily removed. My background in home design and photography allows me to offer my clients suggestions that can make a huge difference in the success of the listing campaign. Do not skip this step if you want to get top dollar for your home.
TIP: The outside of the home is also an important factor. The buyer gets a feeling as they pull into the driveway, and your lawn ornament collection may not be their taste. Curb appeal matters, so throw away the junk, box up the excess, and get the most money possible for your property.
3. Pricing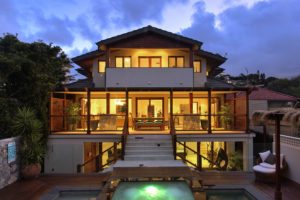 Finding the right price for a property is a delicate dance. A great realtor will use their in-depth knowledge of the existing inventory and recent sales in your area to help you get the most money possible for your house. I'm constantly previewing homes in all areas of Nashville, to say up-to-date on the Nashville area inventory. In order to get a clear idea of the best price for your home, I need to do a thorough evaluation in person, but for now, get my instant home evaluation by clicking here.  That's going to give you comps and get you on the right track to knowing your home's value.
TIP: A good way to get a clear idea of how to price your home is to THINK LIKE A BUYER. I can set you up on MLS e-mail alerts so that you see all the listings you'll be competing with. Competition is what dictates price more than any other factor. Getting real about the homes on the market is a great way to make sure that your home is priced in the sweet spot.
4. Photography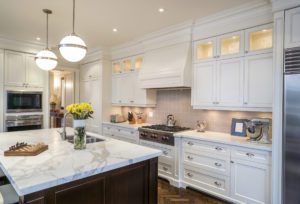 Now that the home is staged and ready to go, it's time for a very important step. Photography! Did you know that most buyers who view your property will be viewing it online? Only a fraction of them will choose to see it in person, and most of them will make that decision based on the photos. I work with a professional home photographer who takes incredible images that will be a critical component in getting the maximum showings possible.
5. Listing the Property on the MLS
With proper staging and great photos, it's time to list your property on the Multiple Listing Service (MLS). You would be amazed how many homes are improperly listed, and this has a negative impact on whether the property shows up in searches by prospective buyers and agents.  I use strong marketing keywords and accurate, detailed information to make sure your home is found.
6. Web Marketing and Printed Materials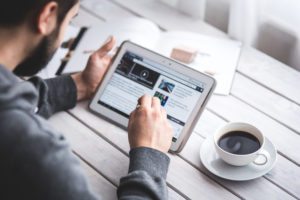 It's important to get attention for your listing right off the bat using targeted Social Media and Web Marketing. I create a customized marketing campaigns which include photos, videos, and live stream content.
Although much of the marketing is done online these days, it's also still important to have professionally designed and printed materials as needed. This content is great for handing out at Open Houses and in-person networking events. I like to create fliers that show the beautiful photos but also focus on selling the lifestyle of your home with information about nearby restaurants, shops, and other attractions.
7. Open Houses
For many properties, open houses are a great way to market to prospective buyers. Sometimes we will choose to do an exclusive, invite-only broker event, a fun holiday or sports themed open house, or a fine wine and cheese cocktail party. Every property requires a different approach to fit the target market.
8. Networking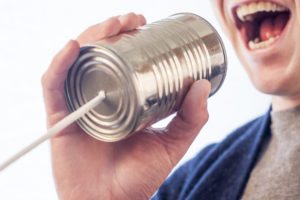 Once we've created the perfect marketing campaign for your property, I spread the word to my personal and professional network of fellow realtors who can bring in qualified buyers. I am active in the Nashville area community and network in a variety of public and private groups for Real Estate industry professionals and investors.
9. Showing
With this great listing and so much marketing buzz, it's time for showings! Many sellers underestimate the amount of work that goes into showing your home. During this time, it's very important you keep things neat and ready to show at a moment's notice. Scheduling people to come in and out can be a tremendous undertaking. That's why I work with a showing service that takes appointments and keeps track of who visited your home. After each showing, I will also follow-up with agents to get feedback on the property. This can be really insightful as we go through the selling process.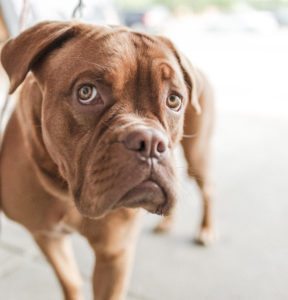 TIP: Making decisions about what to do with your pets during showings is something that needs to be planned in advance. The best option is to take the pets out of the house during showings. If that's not possible, putting pets in a kennel is quite common. With any pet issues, it's important that I give the showing service detailed instructions for buyers agents so they'll be prepared for the animals present and know if they are supposed to stay in or out.
10. Negotiation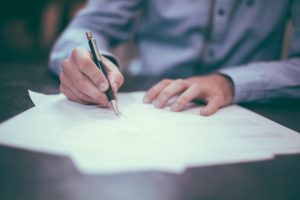 We have an offer! Yay! When offers start coming in, having exclusive representation in the negotiation and closing process is invaluable. An offer not only includes price, it also includes the terms of the financing, earnest money, contingencies, home inspections, appraisal, closing costs, and the time line for the whole process. You have the choice to accept, reject, or counter an offer, and I will help to protect your interests and coordinate with the other agents/buyers through the negotiation.
Once the offer is accepted, the buyer will begin the process of obtaining the mortgage, earnest money/escrow, home Inspection, appraisal, and final the walk-through. My job is orchestrate all of these moving parts to make sure that things are smooth and on schedule all the way through closing…
I hope you enjoyed my Nashville Selling Guide!
Feel free to contact me to chat more. I work with clients throughout Middle Tennessee and am also open to giving referrals to those outside of this area. Give me a call at (615) 500-9513.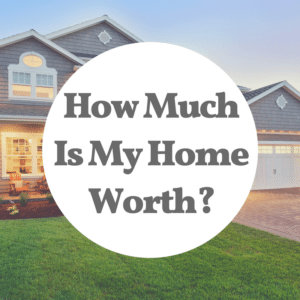 Also, below. you'll find a link to get a FREE, Competitive Market Analysis (CMA) that will help you determine what your home is worth. After you input in your address and contact info, the CMA will be instantly e-mailed to you. Easy, free, and a lot of valuable information.
Click here to get the Competitive Market Analysis emailed directly to you!